It is funny to think that less than 10 years ago, the practice of football players cutting the feet off their football socks started. A generation of players may not realise it, but in 2012, cutting the feet off of football socks was not as common as it is today.
The last decade has seen many things change in football. Clothing and the kit players wear have greatly changed. While shirts and shorts have become more form-fitting and dri fit material used, socks have also evolved.
Modern football socks are still very much like they were 30 years ago. The material used can make a player's foot slippery in the football boots, especially when wet from sweat or water.
As major sportswear brands like Nike, Adidas, and Puma have expanded their football range, they have created socks that possess gripping pads that are on the bottom of socks. Many footballers wear these socks for matches, but they only go past the ankle.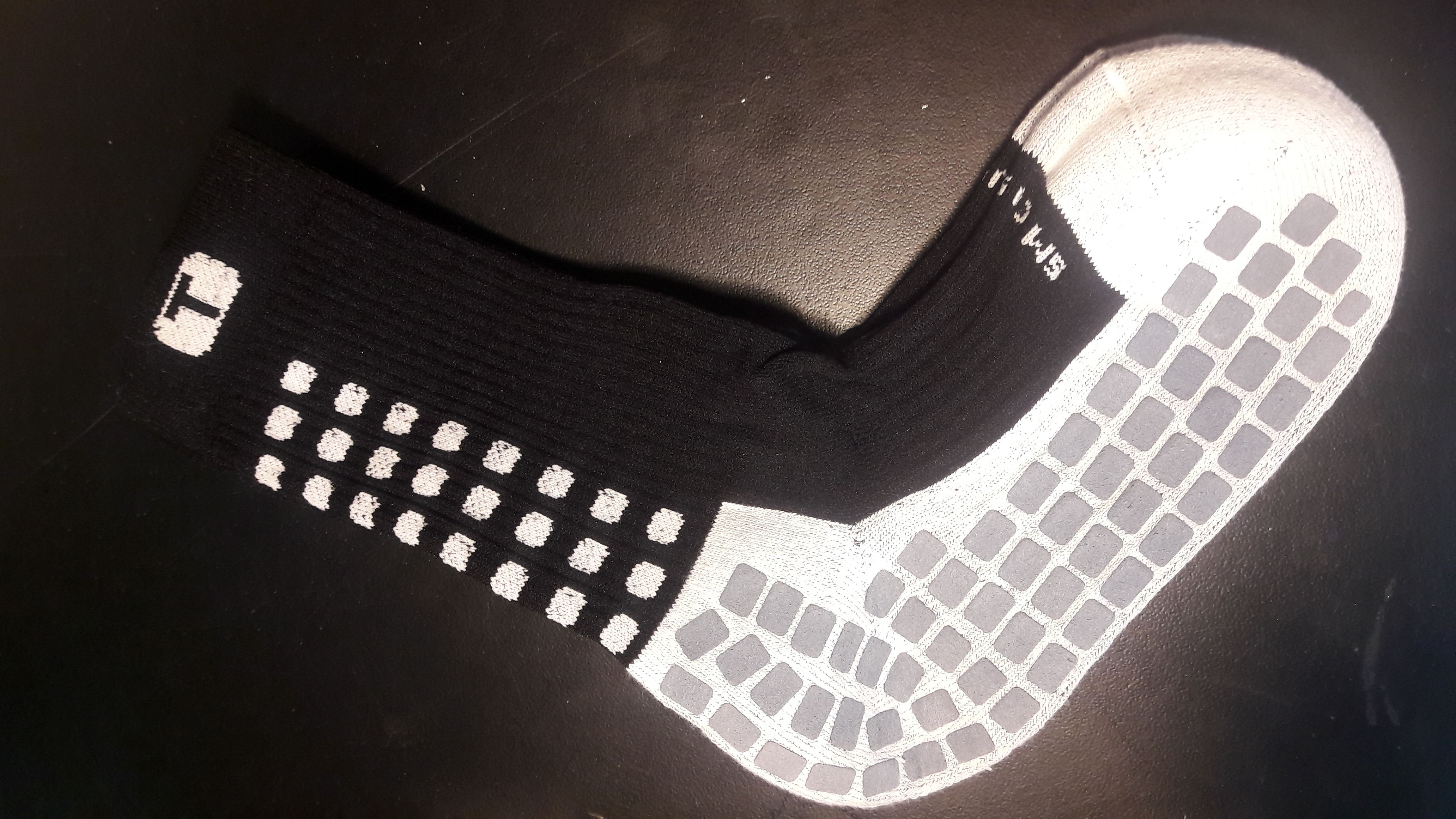 Players cut off the feet of their football socks to expose the grippy bottoms of the socks in the boots. They simply pull their match socks up as normal with some of the grippy under sock exposed.
Some players do this for the improved grip they receive inside their boots. Others do it for the sponsorship money they collect from their apparel provider.
In 2012, former Tottenham Hotspur manager Harry Redknapp was angered by his players for "following" a Premier League fashion trend. The manager couldn't understand just why his players cut up their socks. However, anyone who has worn the grip improving socks provided by Nike or Adidas knows just how great they are.
How to cut your socks like a pro!
Step 1— Take your football socks and cut off the foot part of the sock.
Step 2— Put on your preferred grip-enhancing sock. The sock should be no higher than mid-shin and no lower than just above the ankle.
Step 3— Pull the football sock over the grip-enhancing sock like a leg sleeve.
Step 4—  You can tape the end of your football socks to the under sock or not, depending on the look and feel you want.