Early this week, shoe and sportswear giant, Puma, launched the third kits for some of the clubs within its stable of football teams. The kits were not what most fans would have expected and many supporters have declared Puma's new third kits to be the worst ever in football.
What makes the new third kits manufactured by Puma so bad? For starters, none of them have the club's badge on them. Rather, teams have their club name printed across the front in block letters with the shirt sponsor right below it. It looks like the type of shirt an American or Canadian high school soccer team would wear.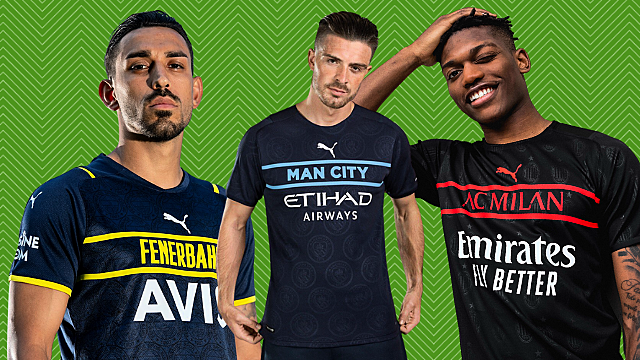 The shirts have received such bad press that Borussia Dortmund rejected their shirt. Now, Puma's new third kits for Borussia Dortmund will have the club's badge rather than simply having 'BORUSSIA DORTMUND' written across the chest.
Manchester City fans have also railed against the new shirts. They have been called the 'worst ever" in club history. In Puma's defence, they have gone for something completely different. While Adidas and Nike have gone for colours and patterns to set their kits apart, Puma has decided to redesign them.
In recent seasons, football fans have clamoured for football shirts in new colours and designs. Think of the Nigeria 2018 World Cup shirt. While that top went down well with football fans, Puma's new third kits have not.
The biggest criticism of the new shirts is the lack of a badge. Football fans are a traditional bunch, therefore, the lack of a badge is something many supporters want on the shirts each season. Moreover, Puma's new third kits look like training tops or cheap shirts fans can buy at the club shop.
The old cliche states that any PR is good PR. Puma may be able to salvage this look and produce some exciting third kits next season. The third shirts may even receive cult status in 10 years. With Dortmund making the bold move of rejecting the shirts and forcing Puma to produce another version, fans' criticism could lead to Puma rethinking things and producing new versions for other teams as well.